Experience Belvédère
Discover the belvedere of the Chapel Notre-Dame-de-Bon-Secours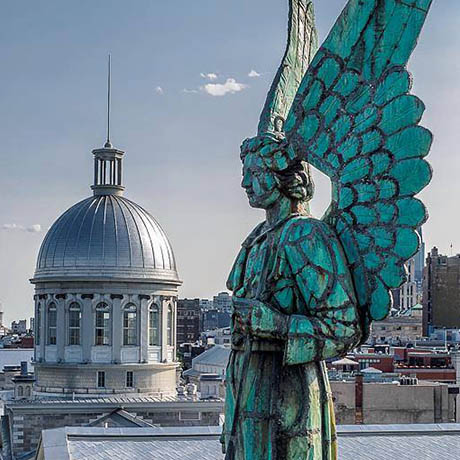 The lookout atop the Notre-Dame-de-Bon-Secours Chapel is an ideal place to start your visit to Montreal! Set in the heart of the city's historic district, it offers a view that lets visitors quickly grasp the history of a site that long welcomed newcomers, and where the first Montrealers settled.
Included in the admission fee to the Site, visitors can stroll around the superb lookout atop the tower of the Notre-Dame-de-Bon- Secours Chapel, to enjoy an exceptional view of the Old Port, the historic district and downtown Montreal. They'll also have access to the Salle de la mer, where they can marvel at the chapel "up in the clouds," used for private ceremonies since the late 19th century.
The lovely old stained-glass windows in the Salle de la mer are by Delphis-Adolphe Beaulieu.
Something even many Montrealers don't know is that the statue overlooking the Notre-Dame-de-Bon-Secours lookout is the "Lady" mentioned in Leonard Cohen's song Suzanne («And the sun pours down like honey on our Lady of the Harbour»).
A summer evening at Bonsecours
An exclusive meeting space!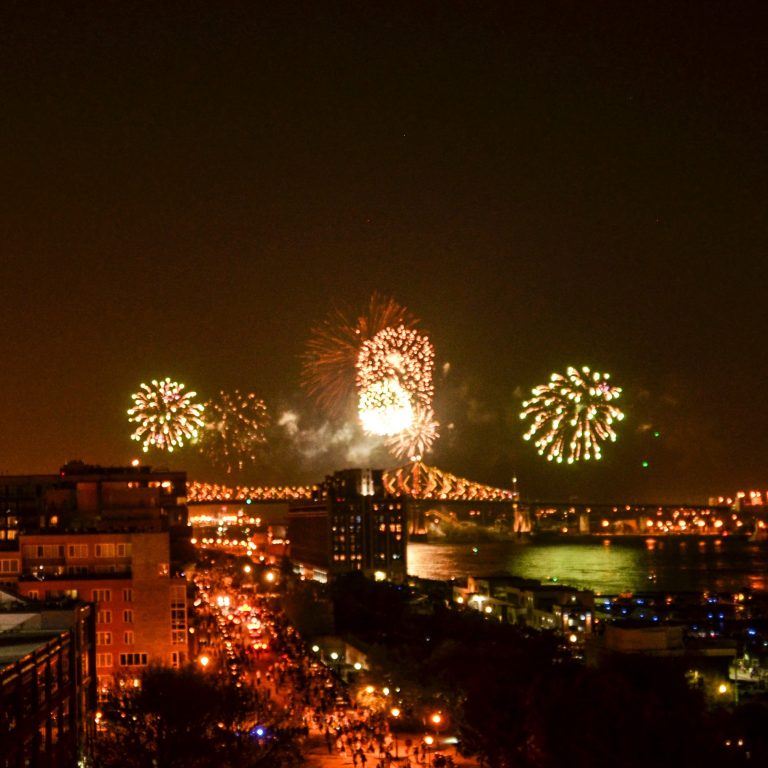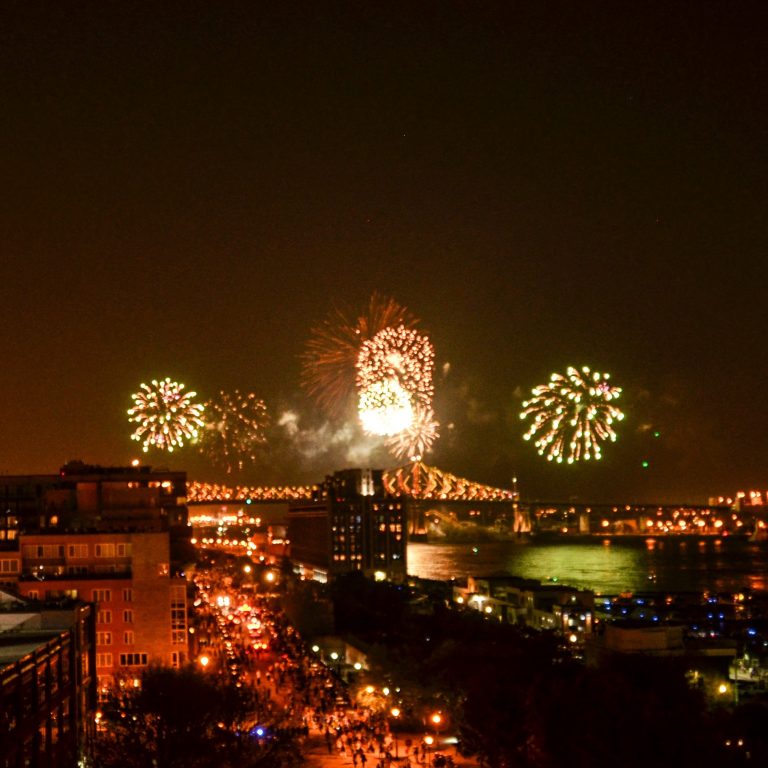 Exclusive three-part evening including fireworks from the Belvedere
For rental of the Belvedere reception area: info@marguerite-bourgeoys.com or  514-282-8670 ext. 239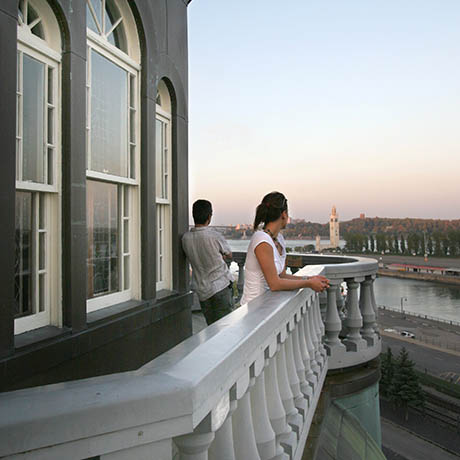 Event space available
Would you like to share a warm summer evening with the famous angels atop the Notre-Dame-de-Bon-Secours Chapel? If you're looking for an intimate and unusual venue, the lookout of the Sailor's Chapel, dating back to 1874, is the perfect choice.
Call us today for details on the packages available for this exclusive rental opportunity.
@evablue : title photo