Highest point in the old port
Discover the belvedere of the Chapel Notre-Dame-de-Bon-Secours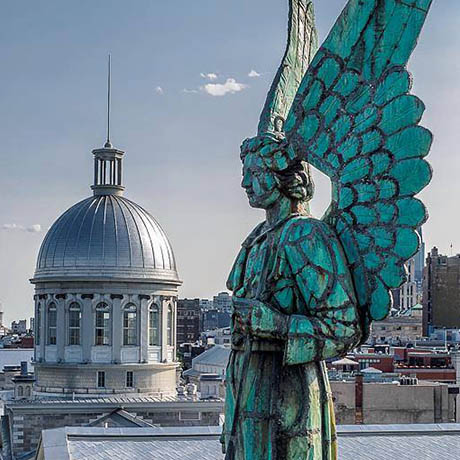 The tower lookout is the first place to visit during a stay in Montreal. In a single glance, the exceptional view helps to better understand the history of a site that welcomed newcomers and quickly became a way of life for the early Montrealers.
A must-see in every season: the aerial view of the Notre-Dame-de-Bon-Secours Chapel, an exceptional view of the Old Port, the historic district, and downtown Montreal.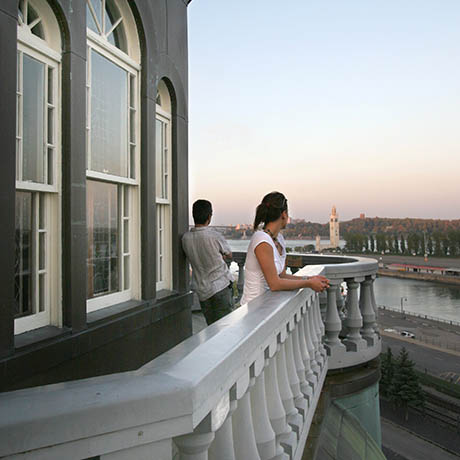 Event space available
Would you like to share a warm summer evening with the famous angels atop the Notre-Dame-de-Bon-Secours Chapel? If you're looking for an intimate and unusual venue, the lookout of the Sailor's Chapel, dating back to 1874, is the perfect choice.
Call us today for details on the packages available for this exclusive rental opportunity 514-282-8670 extention: 239