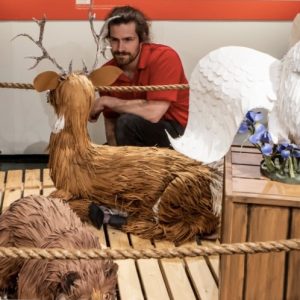 Make your own paper sculptures just like Claude Lafortune!
Create a paper sculptures with Dominique Lafortune! Claude Lafortune's grandson.
The workshop lasts 2 h 30 minutes and is taking place in our 18th century vault on October 22nd and November 19th, 2023, from 1:30 PM to 3:00 PM.
Your participation gives you access to the museum!
Cost : Adults :$30 Children 12 and under: $15  RSVP 
Note: This activity is for ages 5 and up. A parent must be present for children aged 12 and under.
Crafting Our Ark-tistic Dreams!
February 25, 2024, 1 pm - 4 pm
On the last Sunday of every month, the museum offers a free DIY activity on the theme of Noah's Ark. For ages 12 and under accompanied by an adult.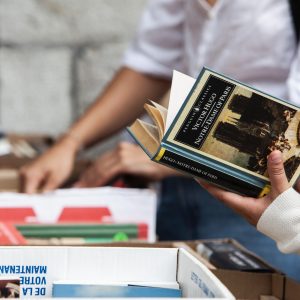 Book fair
The 5th edition of the Bouquinistes will be held on September 8 and 9, 2023, from 10 a.m. to 6 p.m. This great sale of books already read and appreciated allows you to make literary discoveries at low cost. Novels are offered at the unique price of $2 and art books in very good condition for $5. Take part by donating books that will delight book lovers. Information: mfortier@marguerite-bourgeoys.com - 514-282-8670, ext. 227
Discovery Tours of the archaeological site
From June 24 to September 3, 2023, between 1 pm to 4 pm (in French by the hour and in English by the half-hour), we offer guided tours of our archaeology site included in your ticket to the museum!
To mark the 250th anniversary of the Notre-Dame-de-Bon-Secours chapel, this activity links various elements of the current chapel with the former one.
Reserve your spot in the gift shop of the museum.