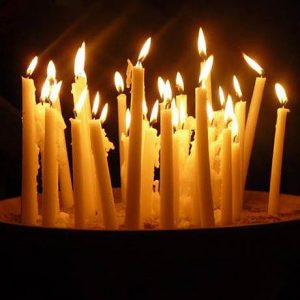 Weekly English masses at Notre-Dame-de-Bon-Secours chapel will be back on May 15. They will take place on Sundays, at 4 p.m.
Special liturgical on Christmas Eve
Christmas Eve masses take place live, on December 24, at 7 P.M. and at 9 P.M.
Musical direction by Benoît Marineau, titular organist.
As of December 2021, please note that Covid-19 vaccination passeports and proof of identity will be required to attend this event. To obtain a refund if you have purchased tickets and do not have a Covid-19 vaccination passport, you may contact an agent at 514-282-8670, ext. 221.
On January 16, 2022, the liturgical feast of Marguerite Bourgeoys will be chaired by Mgr Alain Faubert. The bilingual mass will be musically illustrated by Benoit Marineau on organ and Veronica Tamburro on vocals.
---
Information and tickets
Spiritual Animation Services and Pilgrimages:
Notre-Dame-de-Bon-Secours Chapel
(514) 282-8670, extension 245
e-mail : bon-secours@marguerite-bourgeoys.com