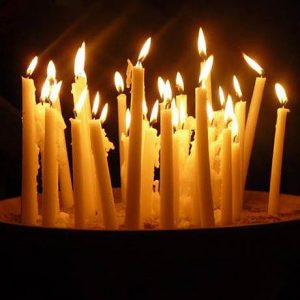 From the 2nd Sunday of Easter to November 1st in English: 4 p.m.
Tuesday and Thursday from March to mid-January
in French: noon
Sunday, all year in French: 10:30 a.m.
Special liturgical feasts:
Christmas, Saint Marguerite Bourgeoys, Easter, Notre-Dame-de-Bon-Secours, feast of the Assumption
---
Mass Intentions:
It is possible to dedicate a Mass. Intentions can be, for example, a favour received or healing and to pray for persons who may be celebrating a wedding or anniversary. Mass can also be dedicated to someone who has passed away.
To reserve Mass intentions ($15/each) contact the boutique of the Marguerite Bourgeoys Museum at the extension 221.
---
Information
Spiritual Animation Services and Pilgrimages:
Notre-Dame-de-Bon-Secours Chapel
(514) 282-8670, extension 245
e-mail : bon-secours@marguerite-bourgeoys.com