Temporary Exhibit
Glue, Paper & Scissors
The life and work of Claude Lafortune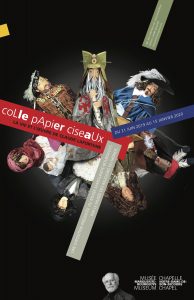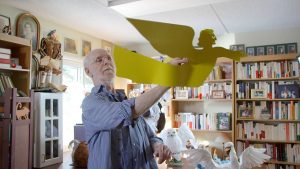 Starting June 21st, the traveling exhibition Glue, Paper & Scissors will dazzle by the vivacity, originality, colors and genius of master artist Claude Lafortune.
Since 2011, this exhibition has been seen by more than 100,000 people in Quebec and New Brunswick!
The exhibition will present some 15 paper sculptures, among them some biblical characters, including the Enfant-Jésus, which the artist generously accepted to lend, as well as historical figures related to Montreal's history, staring the founders Jeanne Mance, Marguerite Bourgeoys, Paul Chomedey de Maisonneuve and the famous explorer Samuel de Champlain.
A talented and tireless artist who has dabbled in many things, Claude Lafortune has had a wonderful influence on Quebec religious education, captivating generations of students with his original sculptures.
Reawaken the child within you and embark on a voyage of discovery of this remarkable man. You will be amazed by the vividness, originality, colours-in short, the genius-of his work.
Glue, Paper, Scissors is an itinirary exhibition from the Musée des Religions du Monde.
Until then...
You can stroll through the streets of Jerusalem, filled with silent prayers and bustling shops, as you contemplate the sacred sites of this timeless land. "Universal Jerusalem – Gerusalemme universale" explores the historic and cultural importance and the universal nature of the city of Jerusalem through photographs displayed for the first time outside of Italy. They were taken in the late 19th century by the famous Luigi Fiorillo studio, and depict the tireless work of the Franciscans and their efforts to illustrate the holy places in Palestine and Egypt for those unable to see them first-hand.
Ending on May 19, 2019, this exhibition is presented thanks to an initiative by the Italian Cultural Institute of Montréal in collaboration with researchers and specialists from the University of Montreal, McGill University, Concordia University, the Province of St. Joseph in Eastern Canada (Franciscans), Studium Biblicum Franciscanum in Jerusalem and Pontifica Università Antonianum in Rome.