Between May 25 2023 - March 17th 2024
Noah's Ark according to Claude Lafortune
An exhibition produced by the Musée des cultures du monde.
Presented at the Marguerite-Bourgeoys Historic Site until March 17th 2024
Purchase tickets here!
By contemplating the profound questions raised by this legendary tale, Claude Lafortune has crafted impressive paper sculptures of animals and the five central characters of this millennia-old story. Sculptures representing Noah's Ark from the collection of the Charlevoix Museum are also integrated into the exhibition. A poetic, playful, and engaging display.
Get ready for your visit and explore the world of Noah with the creator, Claude Lafortune. (Do note this webpage is exclusively in french)
Tickets for the visit of the exhibition on sale here and is free for children 12 and under!
Make a donation to support our mission.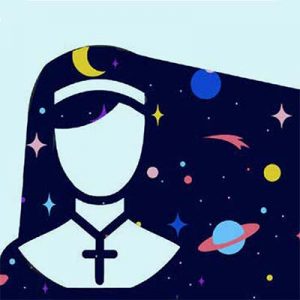 Traveling Exhibit
Marguerite-Bourgeoys Historical Site / Musée des Ursulines de Trois-Rivières
Nuns, Teachers, AND... Scientists!
In the 19th century, was the world of science exclusively male? On the contrary! This exhibition reveals that Canadian girls received high-quality scientific education from religious communities as early as the 1830s.
In a dynamic scenography, visitors discover how the Ursulines and the sisters of the Congregation of Notre-Dame established innovative programs to teach various scientific subjects: botany, chemistry, physics, mineralogy, and more. The intriguing objects showcased throughout the exhibition that have been collected by teachers and their students, or originating from school museums and science cabinets, provide evidence of this. In Quebec, these pioneers laid the foundation for an education system where every woman can now access knowledge and careers in sciences.
In addition to texts, artifacts, and archival images, the experience is enriched with interactive games and multimedia content. To help bridge the gap between the past and the present, and raise awareness among visitors about the issue of women's underrepresentation in certain scientific disciplines even today, four contemporary female scientists share compelling testimonies throughout the exhibition. The public is also invited to leave a trace of their own experience in science or write words of encouragement to girls who dream of a career in this field
Personne ressource :
Contact Person:
Rémi Carpentier
Exhibition Curator
Phone : 514 282-8670, Extention 244
Email : exposition@sitehmb.org