Temporary Exhibit
Coup de theatre:
I founded Montréal!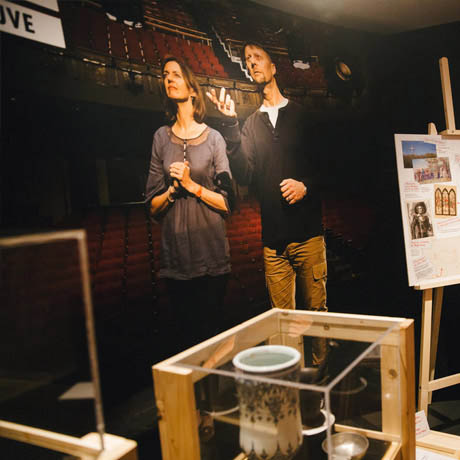 Starting July 14, 2017
What if Paul de Chomedey de Maisonneuve and Jeanne Mance were not Montreal's only founders?
Using a bold approach and a touch of humour, the exhibition will take a new look at the historical and spiritual pillars of the colony called Ville-Marie, which grew to become Montreal. The exhibition will explain how the search for founders reflects the concerns of individuals or a whole society in different eras. And at the end of their journey, visitors will be asked who they think Montreal's real founders were.
Are you up for the challenge? Then come to the Marguerite Bourgeoys Museum starting on March 16, 2017.
Schedule
Tuesday to Sunday
March 1 to April 30, 2018
11 to 4 p.m.
May 1 to September 3, 2018
10 to 6 p.m.
Photo : Umanium