Temporary Exhibit
Joyeuses crèches, from Dominick Trudeau (Nativity scenes)
Come see some exceptional nativity scenes
From November 10, 2021 to January 23, 2022, the Joyeuses crèches exhibition will welcome visitors to the Marguerite Bourgeoys Historic Site into a colourful, festive world. Over two hundred nativity scenes will be on display – the perfect opportunity for families to learn about Christmas traditions from all over the globe.
The exhibition will present scenes ranging from handmade models to more elaborate creations, along with other traditional items. An advent calendar, the Christmas tree and its decorations, the straw bed where Jesus first slept, figurines, a piñata (!) and the angel of mercy are sure to impress visitors young and old.
The many creators featured include the late Claude Lafortune (1936–2020), a paper sculptor, Keena Karonhia Whata (1949–1995), of Micmac and Mohawk heritage, ceramist Rose-Anna Monna (1932–), one of the best-known female Canadian sculptors today in 20th-century sacred art, sculptor Éric Godin, comic book artist Mario Malouin and author Pierre Huet.
Visitors can also step into the Notre-Dame-de-Bon-Secours Chapel to admire a huge nativity scene created by Montrealer Sylvia Daoust, a sculpting pioneer in Quebec, who died in 2004 at age 102.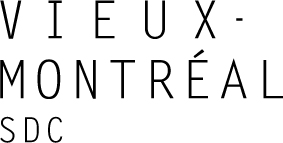 Come see some exceptional nativity scenes
AT THE BONSECOURS MARKET ALSO!
In collaboration with the Bonsecours Market, a photo installation of nativity scenes presented at the Marguerite Bourgeoys Historic Site will be installed in the main reception hall of the aisle of the Market's boutiques, from November 10, 2021 to January 23, 2022. This exhibition is presented by SDC Vieux-Montréal.