Temporary Exhibit
Coup de theatre:
I founded Montréal!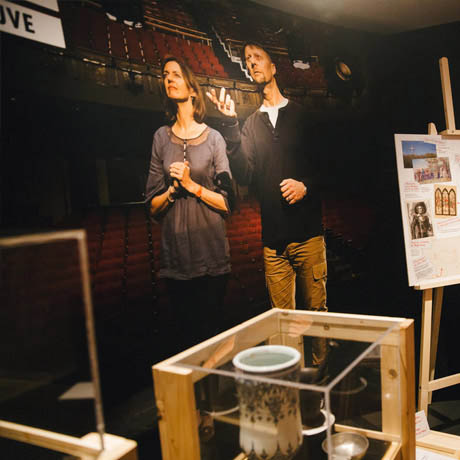 Thank you for your visit this summer!
Using a bold approach and a touch of humour, the exhibition which ended on September 4, 2018, took a new look at the historical and spiritual pillars of the colony called Ville-Marie, which grew to become Montreal. 
Stay tuned!
Details about the upcoming temporary exhibition will be announced soon.
Dates to remember
Starting December 5, 2018 : Opening of the new exhibition. 
"Universal Jerusalem – Gerusalemme universale" will explore the historic and cultural importance and the universal nature of the city of Jerusalem, considered the centre of the world for centuries.
Photo : Umanium