Elementary • Secondary • Guided Tours
Education Programs
Come to the Marguerite Bourgeoys Historic Site for a stimulating and fun educational experience! All our educational programs will fascinate your students, while meeting the objectives of the Québec Education Program.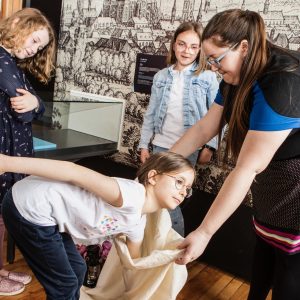 Primary School
Building Ville-Marie
Elementary cycle 2
Theme: Social Sciences and History
Length : 120 minutes
Maximum capacity: 50 students
Fee: $5/student
Through fun workshops, students look at the experience of crossing the Atlantic, the goals of the first Montréal colonists, their life in Ville-Marie and the achievements of Marguerite-Bourgeoys in New France.
Reservations
Maude Laferrière or Geneviève Béliveau
Tel. : 514 282-8670 ext. 237
Email : education@marguerite-bourgeoys.com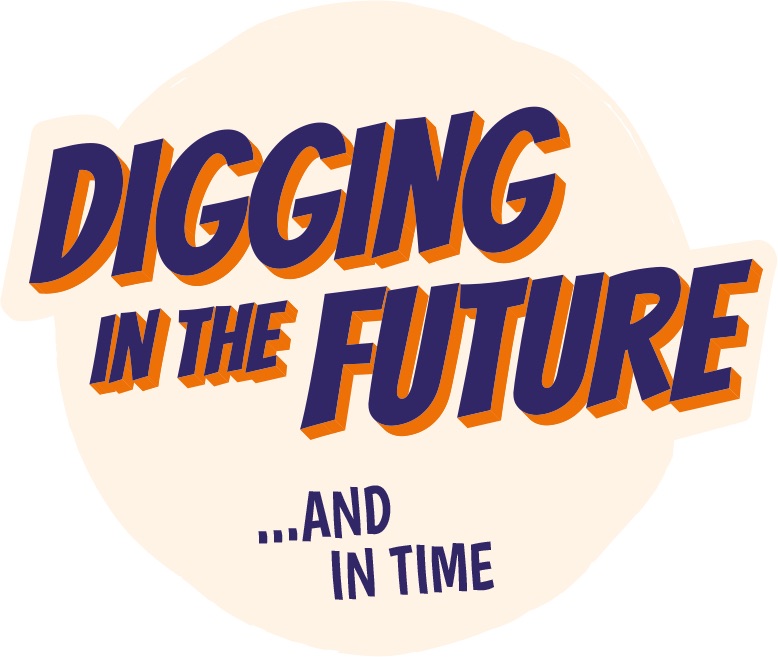 SECONDARY GROUPS
Digging in the future...and in time
Secondary Cycle 1
Theme : Geography, History and citizenship education
Length : 90 minutes
Maximum capacity: 40 students
Fee: $5/student
Your students will become archaeologist apprentices! They will learn about the scientific method and the work of an archaeologist by examining artifacts from the 20th and 21th centuries, and then do their own investigation of 16th and 17th century objects in our collections.
A program offered in collaboration with Pointe-à-Callière - Montréal Archaeology and History Complex, and made possible with the financial support of the Government of Québec
Reservations
Maude or Geneviève
Tel.: 514 282-8670 ext. 237
Email : education@marguerite-bourgeoys.com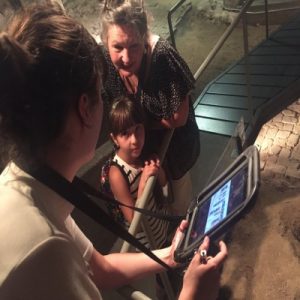 Other groups
Guided Tours
Elementary 3

rd

 cycle, Secondary cycles 1 and 2, CEGEP and university students, francization groups

 

Theme: History of Quebec and Canada

 

Length: 60 to 120 minutes (depending on the option selected)

 

Maximum capacity: 60 students

 

See group rates bellow

 
Along with a guide, the group takes an interactive approach to learning about the life of Marguerite Bourgeoys, her historic chapel, her work and legacy. The tour leads into the 19th-century vault to see artifacts recounting the history of Montréal and archaeological discoveries in the Bonsecours neighbourhood.
Options: 
Express tour: 60 minutes (includes the historic chapel, the tower and the vault).

 

Regular tour: 90 minutes (includes the historic chapel, the tower, the exhibition rooms and the vault).

 

Bonus activity: option of adding a tour of the archaeological site, for an extra $1.50/person. This means adding 30 minutes to your tour. 

 
Group rates 
Elementary

 

$5

 

Secondary

 

$5

 

CEGEP, university

 

$6

 

Adult Education and francization 

 

$6

 

Seniors

 

$9

 

Adults 

 

$10