An Archaeological Site, More than 2400 Years of History
An Outstanding Archaeological site
Beneath the floor of the chapel and accessible to visitors through the vault lies a truly remarkable archaeological site. During the 1996-1997 dig, archaeologists made one fascinating discovery after another. To their great astonishment, the painstaking work of their trowels uncovered the foundations of Marguerite Bourgeoys' little chapel, foundations that had quietly awaited discovery for 325 years. The team's emotion knew no bounds as, bit by bit, one of the oldest religious sites in North America gave up its secrets.
A Campsite for Native People
Constructed in 1675, Notre-Dame-de-Bon-Secours Chapel was situated on a promontory beside the mighty Saint Lawrence River which, in its time, has seen groups come and go. The first to leave traces of their presence on the site were the Native Peoples. The archaeological site has revealed signs of encampments and artifacts dating back more than 2400 years, among the most ancient in Old Montreal.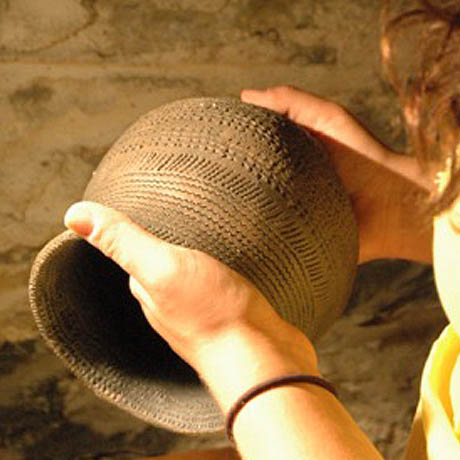 Enter the history of Montreal's beginnings by visiting this unique archaeological sanctuary.
A Devastating Fire
Visitors will find evidence of the fire that destroyed Notre-Dame-de-Bon-Secours, Montreal's first stone chapel, and vestiges of the wooden palisade that made up the fortifications of the town in 1709. Artifacts that trace the history of the site are on display in the vault.
Visit an Archaeological Treasure
Head straight back to the first days of Montreal by visiting this archaeological site, unique of its kind. In the company of a guide, enter an impressive archaeological site where more than 2400 years of history will unfold beneath yours eyes.
A member of Réseau Archéo-Québec, the Marguerite Bourgeoys Museum makes every effort to highlight the extent of its archaeological heritage, especially through the activities it organizes for Archaeology Month (Le Mois de l'archéologie) every August. The site is a place for continuing archaeological research as the August 2005 dig aptly shows. With more than half the site still intact, who knows what further discoveries and treasures await the archaeologists' tools?