Press release
For immediate release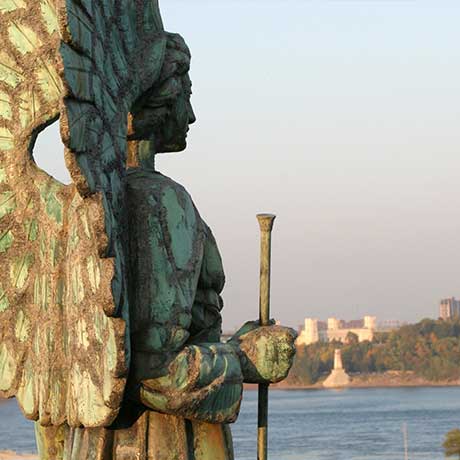 (Montréal, March 27, 2020) – Following the recent developments surrounding the COVID-19 pandemic and the orders issued by the Quebec government, the Corporation Chapelle Notre-Dame-de-Bon-Secours et Musée Marguerite-Bourgeoys has decided to take exceptional measures to support the collective efforts to slow the spread of this unprecedented virus.
Out of concern for the health and safety of all its employees, visitors and worshippers, all the activities of the Notre-Dame-de-Bon-Secours Chapel, including liturgical, pastoral and tourism activities, and all concerts, have been cancelled until an unknown date.  We will keep everyone informed via our social networks and our website.
The Oratorio for Marguerite Bourgeoys has been postponed to September 25th, 8 pm. and September 26th, 3 pm.
At this time, the precautions and special measures by our organization will ensure the safety and well-being of our employees, who are all working to prepare for the reopening of the "new museum" (a new permanent exhibition and rearranged rooms), scheduled for May, and to renew our visitor activity programs.
We hope that this pandemic will soon be slowed and that vulnerable individuals will not be affected. #ActNow #COVID19 #FlattenTheCurve
If you have any questions about activities at the Chapel or the Museum, please feel free to contact us at 514-282-8670, ext. 239, or info@marguerite-bourgeoys.com