Celebrations and special events
Marguerite Bourgeoys's 400th anniversary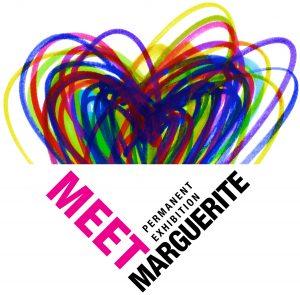 Exhibitions
Meet Marguerite
Marguerite Bourgeoys museum's new permanent exhibit that presents under a new angle this Ville-Marie pioneer. 
Women of Faith, Remarkable Women
Marguerite-Bourgeoys's museum new temporary exhibit that presents sisters of the Congregation and their remarkable accomplishments.
Musical Program
April 16th 2021, 8 PM and April 17th 2021, 3 PM (to be confirmed)
An oratorio for Marguerite Bourgeoys
Chamber oratorio composed by Maria Jimenez. Exclusive work composed of nine scenes paired with classical singing to highlight Marguerite Bourgeoys life's remarkable moments. The work is in both French and English. The event will take place at the Notre-Dame-de-Bon-Secours Chapel. Tickets for the event
Pilgrimage
April 21st, 2021 to April 29th, 2021. In French only. (to be confirmed)
Suivons Marguerite Bourgeoys
Pèlerinage in the native city of Marguerite, Troyes, in collaboration with Spiritours
Information / reservations : 514 374-7965
December 12 to December 25th, 2020
Christmas at Bonsecours
To be confirmed : Concerts (on Saturdays and Sundays); organ concerts (on Wednesdays); torch light walk and living nativity scene; baking contests and animations for all.