Celebrations and special events - Marguerite Bourgeoys's 400th anniversary
Three Kings Route
From December 19 to January 11, come get a breath of fresh air on the Quays of the Old Port and explore the charming streets of Old Montréal.
Whether you're walking or running, with your family or friends, the Three Kings Route (Circuit des rois mages) put on by the Marguerite Bourgeoys Historic Site is a great way to discover some heritage treasures during the day or evening while keeping in shape, both physically and mentally.
Take on one of the three challenges (1, 2 or 5 km) and track your performance with your smartphone.
There's no better time than a clear winter's evening to admire the magnificent holiday lights in Old Montréal.
Come on your own or with your family and leave your star at the Notre-Dame-de-Bon-Secours Chapel, beautifully decorated for the occasion. You can also take advantage of a 15% discount on gift items at the Museum gift shop. This free, healthy and joyous activity is offered in co-operation with the SDC Vieux-Montréal and is open to everyone.
Info : 514-282-8670, ext. 221 - info@marguerite-bourgeoys.com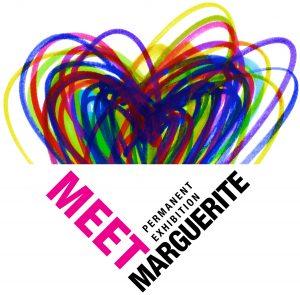 Exhibitions
Meet Marguerite
Marguerite Bourgeoys museum's new permanent exhibit that presents under a new angle this Ville-Marie pioneer. 
Women of Faith, Remarkable Women
Marguerite-Bourgeoys's museum new temporary exhibit that presents sisters of the Congregation and their remarkable accomplishments.
Musical Program
April 16th 2021, 8 PM and April 17th 2021, 3 PM (to be confirmed)
An oratorio for Marguerite Bourgeoys
Chamber oratorio composed by Maria Jimenez. Exclusive work composed of nine scenes paired with classical singing to highlight Marguerite Bourgeoys life's remarkable moments. The work is in both French and English. The event will take place at the Notre-Dame-de-Bon-Secours Chapel. Tickets for the event
Pilgrimage
April 22nd, 2021 to April 30th, 2021. In French only. (to be confirmed)
Suivons Marguerite Bourgeoys
Pèlerinage in the native city of Marguerite, Troyes, in collaboration with Spiritours
Information / reservations : 514 374-7965
December 12 to December 25th, 2020
Christmas at Bonsecours
To be confirmed : Concerts (on Saturdays and Sundays); organ concerts (on Wednesdays); torch light walk and living nativity scene; baking contests and animations for all.