Celebrations and special events
Marguerite Bourgeoys's 400th anniversary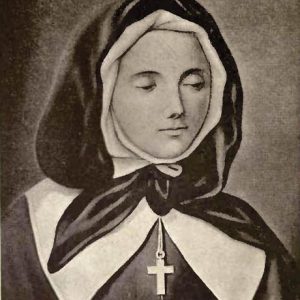 January 12th, 2020, 10 h 30
Commemorative mass
Presidence : Monseigneur Christian Lépine
POSTPONED, date to come
Living narrative
Bilingual show-conference produced in collaboration with Marguerite Bourgeoys province, the Visitation province and Marianopolis college to celebrate Marguerite Bourgeoys's 400th anniversary. The event will take place at the Marianopolis college.
Summer 2020
Meet Marguerite
Marguerite Bourgeoys museum's new permanent exhibit that presents under a new angle this Ville-Marie pionner. 
Exceptional women and sisters
Marguerite-Bourgeoys's museum new temporary exhibit that presents avant-garde women.
From May 28th
Let the music play
Maison St-Gabriel's new temporary exhibit that presents the history of the Notre-Dame congregation musical schools.
July 4th, 2020, 20 h
Orchestre Symphonique de Montréal's concert
400th Marguerite Bourgeoys's 400th anniversary outdoor concert.  A City of Montréal production with the OSM.  The concert will take place at the Le-Ber park.
Exact date to come
Ancient orchard inauguration
An ancient orchard and a fruit garden will be recreated in the 17th century spirit to honour Marguerite Bourgeoys 400th anniversary. The event will tajke place at Maison Saint-Gabriel.
September 25th, 20 h and September 26th, 15 h
Un oratorio pour Marguerite Bourgeoys, 
Chamber oratorio composed by Maria Jimenez. Exclusive work composed of nine scenes paired with classical singing to highlight Marguerite Bourgeoys life's remarkable moments. The work is in both French and English. The event will take place at the Notre-Dame-de-Bon-Secours chapel.
Octobre 4th, 2020 to October 12th, 2020. In French only.
Suivons Marguerite Bourgeoys
Pèlerinage à Troyes, en collaboration avec Spiritours
Renseignements / réservations : 514 374-7965
November 15th, Noon
To Marguerite Bourgeoys's table
Guided meal to hightlight Marguerite Bourgeoys's beatification on November 12th, 1950. Facilitator to confirm, link to the tickets to come.
November 22nd, from 13 h to 17 h
Ste. Catherine holiday 
Marguerite Bourgeoys would be the one that invented the Ste. Catherine's toffy. Maison Saint-Gabriel carries on the tradition with this famous molasses candy demonstration of its making. The event will take place at Maison Saint-Gabriel.
December 2nd to December 27th, 2020
Christmas at Bonsecours
Les Choralies: free Christmas carol concerts (on Satrudays and Sundays); organ concerts (on Wednesdays); torch light walk and living nativity scene; animations; 400th anniversary year end event and grand Choralies's closing concert.